Hans
(professional violinist from Vienna, Austria)
:
"Thanks for last year. The best decision I ever made about learning the mandolin was to take up your offer of two free introductory lessons, even though I had already attended various courses with very interesting teachers.
The title of your book is
The Mandolin Game
. For me though, especially the first ten lessons were more like
a mandolin adventure
.
Interestingly, your teaching has not only had an impact on my mandolin playing: it has also had a noticeable effect on my many other musical activities - in my string quartet, the Concert House Orchestra, chamber music, the plucked string ensemble... I hope we can keep talking about music for a long time to come."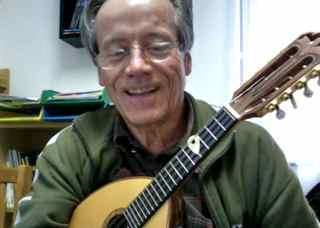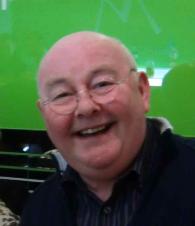 Eddie (mandolin teacher in Glasgow, Scotland):

About lessons with Keith Harris

"I often talk to classes about things that I learnt from Keith Harris in the many lessons I have had from him over the years. It amounts to a lot of what I use for technique and other aspects of playing the mandolin."
About ONLINE lessons with Keith Harris
"It's just like being face to face with him, and his ability to analyze and solve technical problems is undiminished. I would recommend this to any player and/or teacher who wishes to improve on the mandolin."

Robert (lawyer from Brisbane, Australia)
"Thanks for the technical suggestions...You have given me a wakeup call about my approach to playing, particularly in relation to some basic elements...in music the world is our oyster...Thanks again for the new material and the excitement of music...I really appreciate whatyou are doing for me...I played the up and down strokes correctly...Thanks for a wonderful session last night - I learnt a lot from what we canvassed...it all moves me into a new phase...I tried it out as you suggest and feel quite comfortable about using the 4th finger on G and the 2nd on E...The fact that I have become quite used to using the 4th helps..."