Recording in Athens with the Plucked String Orchestra of the Municipalty of Patras.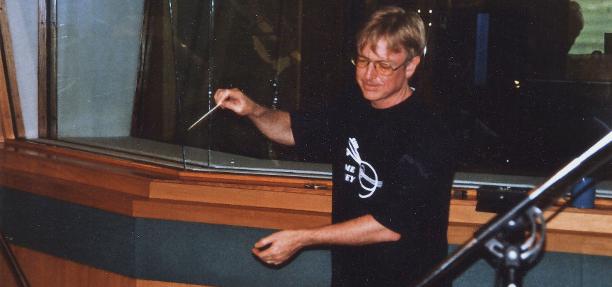 Keith Harris had been interested in conducting while still at secondary school in Australia.

When he was 16, he was asked to assume the leadership of the Sydney Domra Ensemble upon the sadly early death of its co-founder (with Ivan Ivanovitch Petunin), the domra virtuoso Kyril Matveef. Initially, he directed in chamber music fashion from the concert master's desk, but soon realised the interpretive advantages of the baton. He continued with the SDE until moving to Europe in 1979.

Among other things, one of his formative experiences had been arranging for and directing a mixed instrumental ensemble to work with a Polish dance company. He has kept his taste for strongly emotional folkloric music despite his convinced involvement in contemporary and even avant-garde areas.
On numerous occasions he has accepted invitations to conduct at the Convention of the Classical Mandolin Society of America (CMSA), of which he is an honorary director, and at projects of the Federation of Australasian Mandolin Ensembles (FAME).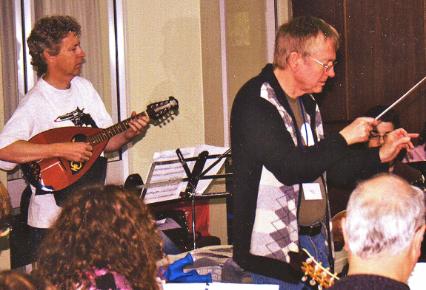 Rehearsing in Brisbane with the FAME 2009 Orchestra and soloist Stephen Lalor

Of course his teaching work at residential seminars often includes supervising student groups
close to home in Germany,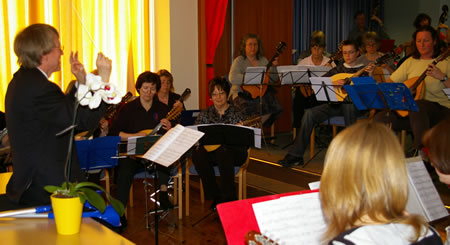 Some years before illness stopped him from playing, he had already been appointed conductor of both the Hessian State Plucked String Orchestra (Germany) and its youth orchestra counterpart. For two years he was guest conductor of the wonderful State Plucked String Youth Orchester of Baden-Wuerttemberg, gently and regretfully refusing the permanent leadership offered to him because he felt that would mean neglecting other commitments.
He conducted the 50 young players of the European Guitar and Mandolin Youth Orchestra (EGMYO) at their 2003 session in Greece.
In the early 80s, he co-founded in Austria (with Lieselotte Jancak-Zwickl and Herta Habersam) a highly regarded chamber music ensemble which he has conducted ever since.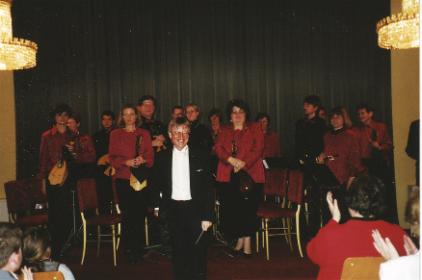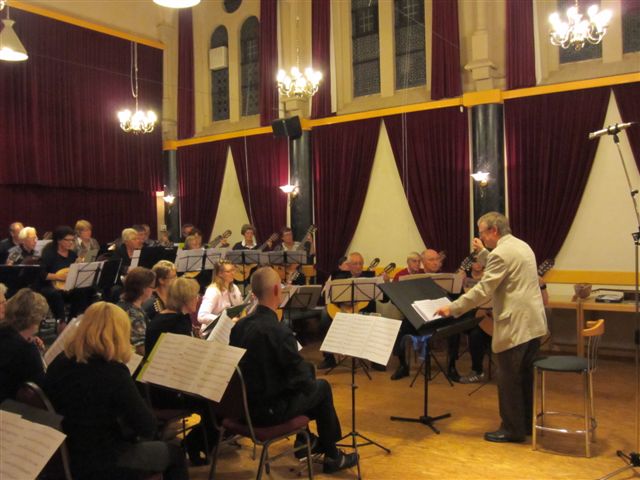 A Dutch orchestral course run by the Nederlands Mandoline Practicum where he has collaborated every October for many years with friend and colleague Benny Ludemann.